Dr. William R. Cooper is a licensed Chiropractor serving the Fort Lauderdale/ Davie/ Plantation community.
As a Chiropractor with experience, Dr. Cooper is committed to promoting optimal health and well being for his patients.
Dr. Cooper uses a "whole person approach". This approach to wellness means looking for underlying causes of any disturbance or disruption (which may or may not be causing symptoms at the time) and make whatever interventions and lifestyle adjustments that would optimize the conditions for normal function. Using this unique approach, Dr. Cooper is able to help you to accelerate and/or maintain your journey to good health.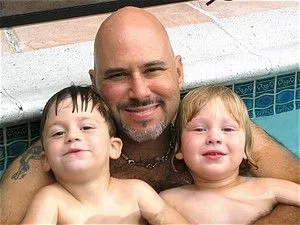 Hello, I am Dr. William R. Cooper, D.C. I did my undergraduate education at Florida International University and my graduate education at Nova Southeastern University. I earned my Doctorate in Chiropractic at Cleveland College. I did my internship in rehabilitation at Stateline Chiropractic In Kansas City, KS.
Post graduate studies include: advanced Orthopedic, Neurological and Radiological Diagnosis/ Interpretation. Rehabilitation and scoliosis treatment procedures via Dr. R.B. Mawhiney.
I have been in practice for 10 years. I have helped numerous individuals from infants to seniors get relief from pain and discomfort. I uses gentle techniques and various therapies to specific gentle spinal adjustments and nonsurgical spinal decompression. In the process, I have treated a variety of health conditions ranging from headaches, tinnitus,disc injuries, neck pains, shoulder pains, fibromyalgia, scoliosis, back pain, leg pains,leg weakness, sports/work and automobile injuries, with very good results.
In fact, I use the principles of chiropractic care and nutrition to address a whole range of issues that interfere with wellness. Such as helping children overcome ear infections, colic, bed-wetting syndromes and breathing difficulties. There is so much more to overall wellness that we can help you learn.
No matter what brings you to the office, we'll welcome you like family. We won't rush you through anything. We'll listen to you and we'll work with you to develop a wellness program that matches your unique situation. Before and after results have always been the primary goal as a corrective care chiropractic office... come by and take a tour, meet out team... we are sure you will want to tell everyone near and dear to you about us. Call if you are injured or have a chronic issue that has not been resolved yet and lets see if we can help.
We hope you'll take a moment to explore the rest of our web site and learn more about us, our services, and the holistic advantages of chiropractic health care. Feel free to call us as well. Our staff is always standing by to answer your questions.
Yours in health,

Dr. William R. Cooper, D.C.
Chiropractor